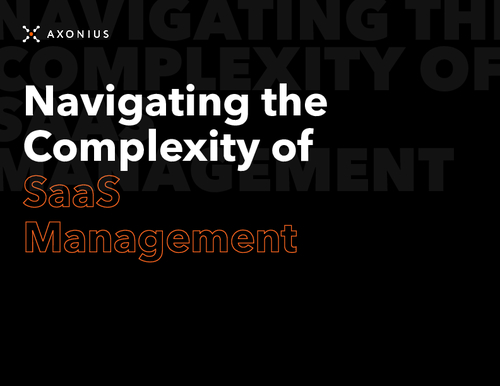 The software as a service (SaaS) model was a major paradigm shift in the history of IT — and has since become a go-to for many organizations.
After all, SaaS models offer unquestionable benefits, like increased flexibility, accessibility, and cost savings.
But as SaaS adoption continues to skyrocket, it's creating more complexity for IT and security teams. Tasks like gaining visibility into SaaS apps, monitoring spend, and managing configuration and licensing can feel complicated. Impossible, even.
In our latest white paper, we explain why a modern, comprehensive approach to SaaS management — one that challenges what we think we know about the process — can help.
Download "Navigating the Complexity of SaaS Management" and learn:
The key SaaS challenges — including shadow SaaS and SaaS spend — and how it impacts IT and security teams;
Current approaches to SaaS management — and their limitations;
Why a modern, comprehensive approach to SaaS management can help