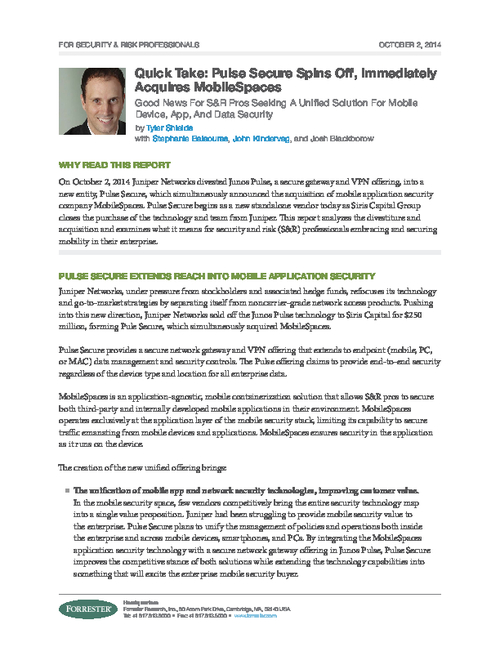 It has quickly been proven that the unification of mobile app and network security technologies improves customer value by allowing access from multiple devices allowing for uninhibited access to work from wherever. However, with such a transition always come security and implementation issues.
Read this whitepaper to learn how to implement a unified solution for mobile device, app, and data security and see what this means for security and risk professionals embracing and securing mobility in their enterprise.
Download this white paper to explore
What the creation of Mobilespaces, an application-agnostic, mobile containerization solution, offers;
Why mobilespaces is better with secure network gateway capabilities;
Which market players this acquisitions signals a changing competitive landscape for.