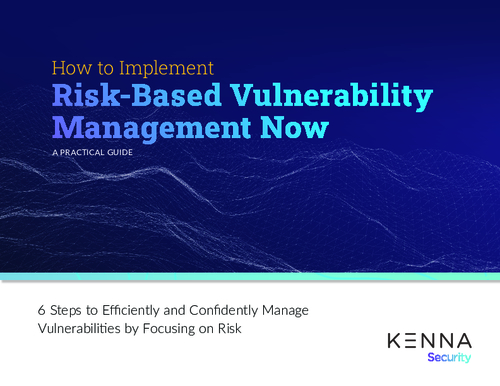 The traditional everything-is-at-risk approach to vulnerability management (VM) no longer works in a world where vulnerabilities proliferate and hacker sophistication is constantly expanding the threat landscape. The number of vulnerabilities observed in devices, networks and applications has grown dramatically in recent years.
Also on the rise: Highly sophisticated efforts to exploit those vulnerabilities. According to the Identity Theft Resource Center (ITRC), the number of recorded data breaches jumped 17% from 2018 to 2019. This trend shows no signs of slowing. In just the first two months of 2020, 1.66 billion records were exposed in 11,476 breaches.
Download this guide to learn the 6 steps to efficiently and confidently manage vulnerabilities by focusing on risk.