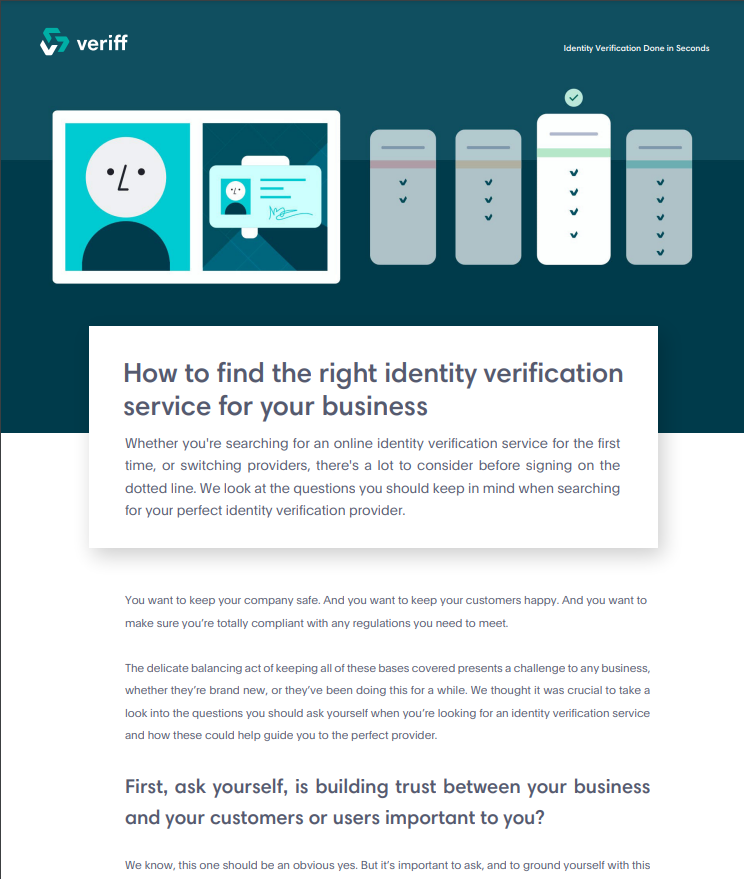 You want to keep your company safe. And you want to keep your customers happy. And you want to make sure you're totally compliant with any regulations you need to meet.
Whether you're searching for an online identity verification service for the first time, or switching providers, there's a lot to consider before signing on the dotted line.
Download this Guide from Veriff to discover the questions you should keep in mind when searching for your perfect identity verification provider.