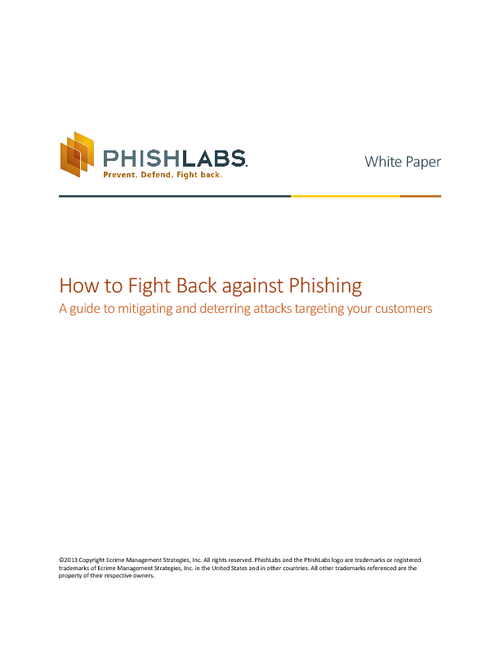 Taking down a phishing site won't keep cybercriminals from attacking your customers. With an abundance of easily-compromised websites online and a thriving ecosystem of cybercrime tools at their disposal, fraudsters launch attack after attack with impunity. This in-depth white paper explores modern phishing and introduces an aggressive strategy for fighting back and deterring attackers.
Read this complimentary white paper to understand:
How today's cybercriminals stage, launch, and monetize phishing attacks;
Why common responses to phishing are ineffective at stopping attacks;
How to prevent repeat attacks, minimize attacker ROI, and deter future attacks.