How to Earn a Master's in Business Continuity: John Orlando, Norwich University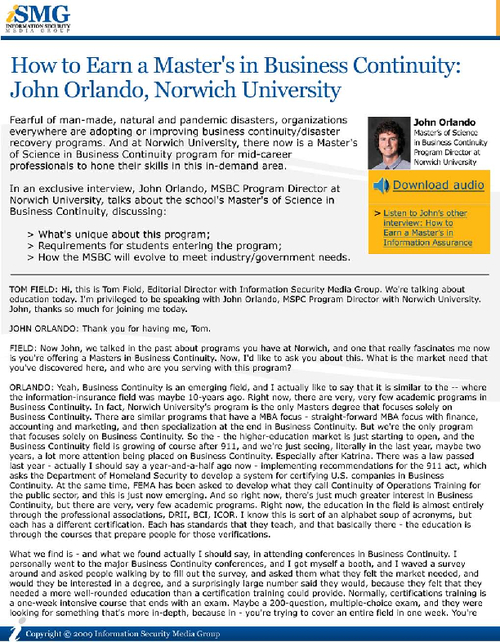 Fearful of man-made, natural and pandemic disasters, organizations everywhere are adopting or improving business continuity/disaster recovery programs.
And at Norwich University, there now is a Master's of Science in Business Continuity program for mid-career professionals to hone their skills in this in-demand area.
In an exclusive interview, John Orlando, MSBC Program Director at Norwich University, talks about the school's Master's of Science in Business Continuity, discussing:
What's unique about this program;
Requirements for students entering the program;
How the MSBC will evolve to meet industry/government needs.