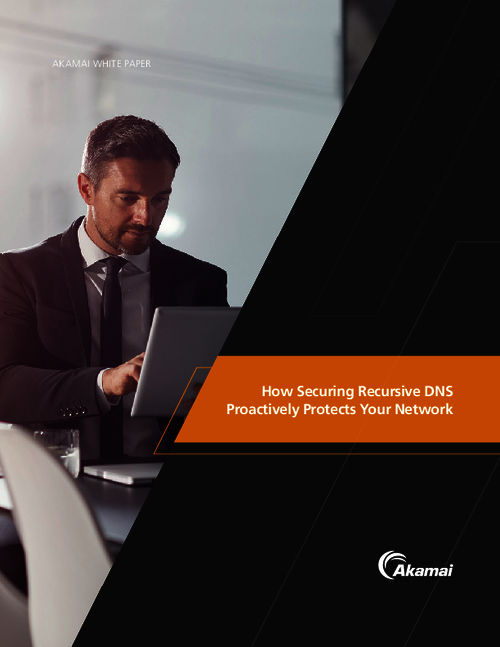 While many organizations have adopted a defense-in-depth strategy, most IT departments still fail to explicitly protect the Domain Name System (DNS). This oversight leaves a massive gap in network defenses.
But this infrastructure doesn't have to be a vulnerability. Solutions that protect recursive DNS (rDNS) can serve as a simple and effective security control point for end users and devices on your network.
Download this whitepaper to learn more about:
How rDNS security solutions block malware attacks at critical junctures
Why you need a security checkpoint at this infrastructural layer
How organizations can benefit from simplified security administration and enhanced security performance.
In viewing this content, we would like to share your data with the content creator. Click here for more info or to opt out.