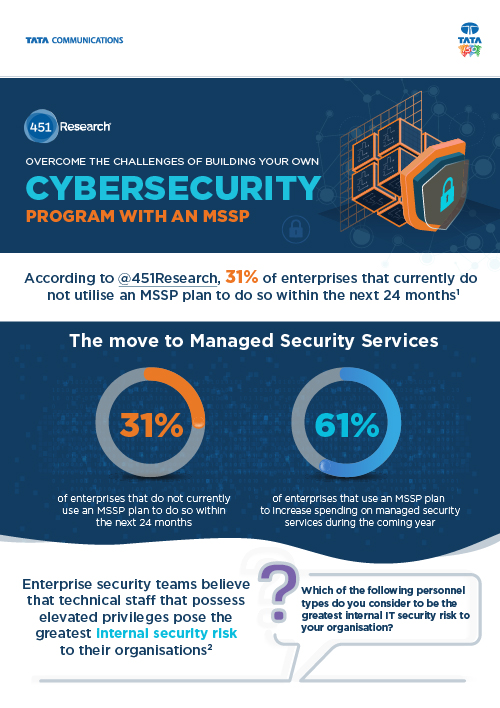 Organizations are increasing their security budgets, yet security struggles persist. Enterprise security teams are struggling to adapt skill sets, tools and controls at the pace of digital transformation happening in their organizations.
See Also: Webinar | Beyond Managed Security Services: SOC-as-a-Service for Financial Institutions
Download this infographic and know more about:
The key drivers for enterprise security projects;
What information security threats are inadequately covered by organizations today;
The key challenges faced by organizations to build their cybersecurity program.