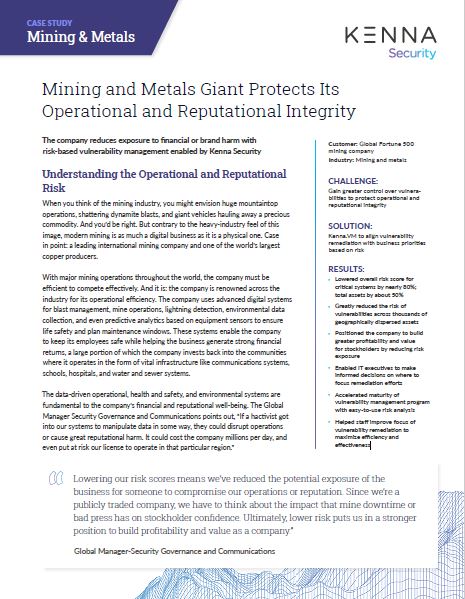 A leading international mining company faced a dormant vulnerability management program. There had been some attempts at raising risk awareness and implementing security measures in the past, but nothing had gained traction.
From there the company was able to lower their overall risk score for critical systems by nearly 80%. How did they do it?
Download this case study and learn how the company:
Accelerated maturity of their vulnerability management program with easy-to-use risk analysis;
Helped staff improve focus on vulnerability remediation to maximize efficiency and effectiveness;
Enabled IT executives to make informed decisions on where to focus remediation efforts.