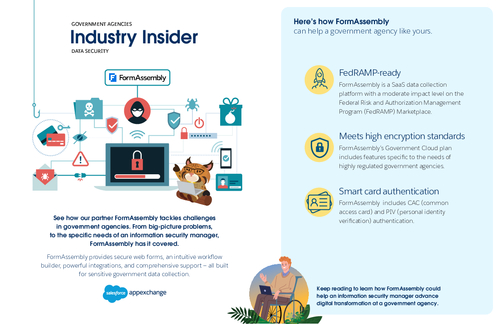 Maintaining compliance with strict data privacy regulations while relying on non-compliant paper-based processes or insecure legacy systems can be nearly impossible. As is juggling multiple web form collection tolls and legacy systems that don't integrate or scale results in data silos. Inefficiency and paper processes in government are cumbersome, time-consuming and insecure.
Download this guide to learn how to:
Consolidate forms into one central platform;
Uphold security and compliance standards;
Optimize workflows with form digitization.