How Does Cyber Threat Hunting Work?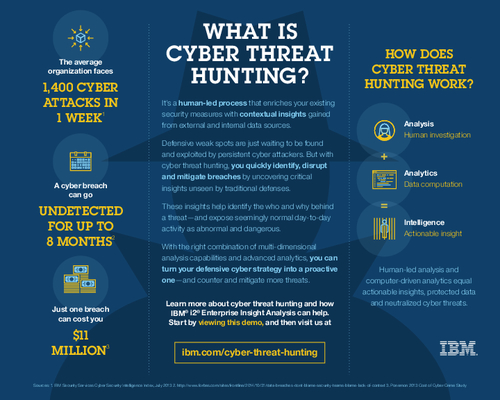 Cyber threat hunting is a human-led process that enriches your existing security measures with contextual insights gained from external and internal data sources.
Download this infographic and learn how cyber threat hunting turns:
Human investigations into analysis;
Data computation into analytics;
Intelligence into actionable insight.