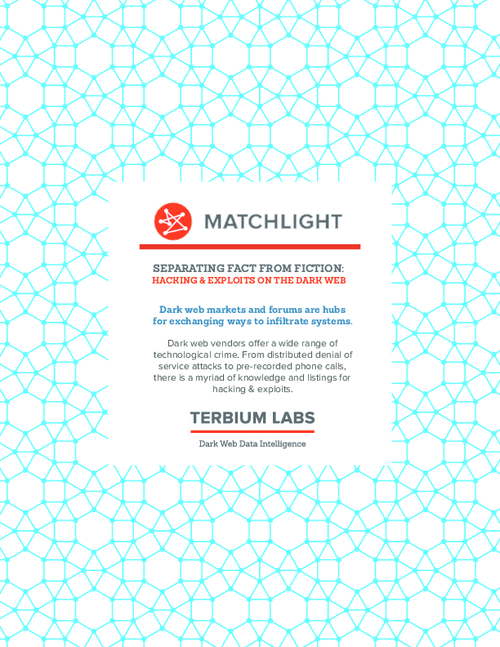 Dark web vendors offer a wide range of technological crime. From distributed denial of service attacks to pre-recorded phone calls, there is a myriad of knowledge and listings for hacking & exploits.
This report aims to bring a more rigorous and scientific approach to analyzing content on the dark web.
Download this industry-leading report to learn more about:
The average cost per record to resolve an attack by a malicious actor;
The average number of breached records per country each year;
The two primary forms hacking and exploits take on the dark web and how to avoid becoming a victim.