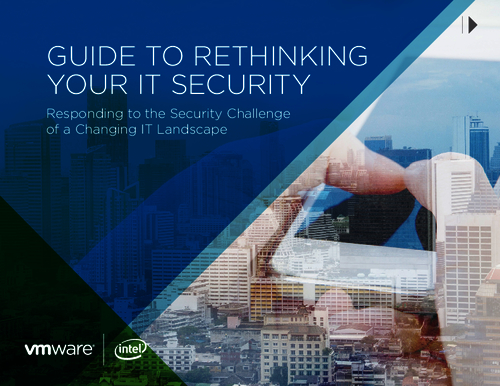 As we've already seen - even with IT security spending topping $80 billion in 2016 alone - the old approach to IT security isn't sufficient to stem the rising threat levels.
Download this eBook to learn five considerations to help you rethink your approach to IT security.
VMware and Intel transform security by providing comprehensive security measures based in both software and hardware across application infrastructure and endpoints that maximizes visibillity, context, and control to secure the interactions between users, applications, and data.