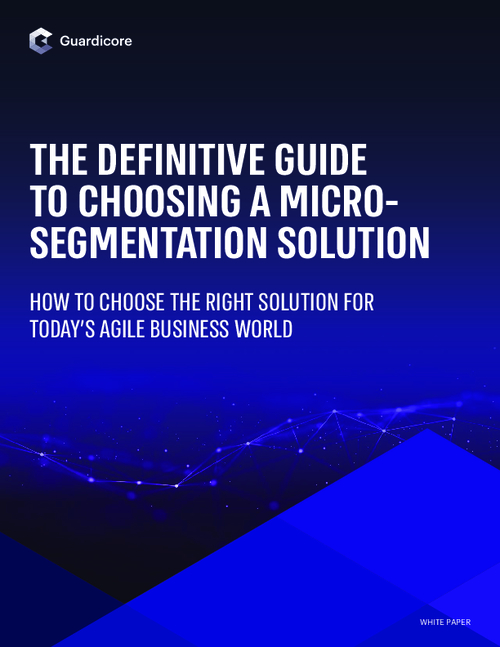 Security has gotten complicated. Hard to think that what started as simple computer viruses has morphed into the chaotic online threat that it is today. Worse, we can't even see many of the threats that plague us. You have to see something to secure it. This is where software-based segmentation comes in.
With segmentation, you can see what's going on in your network at a granular level. Find rogue devices. See lateral movement paths. Identify and isolate the threat. Ultimately, you reduce your risk.
But what are the essential elements to consider before you choose a microsegmentation solution? Download this guide to find out.