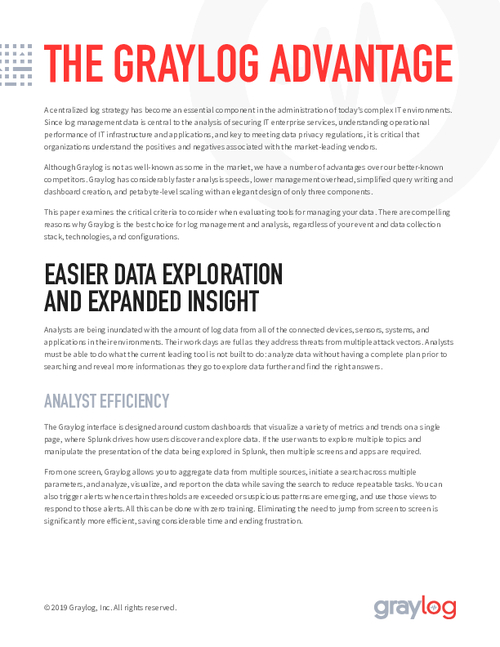 A centralized log strategy has become an essential component in the administration of today's complex IT environments.
Since log management data is central to the analysis of securing IT enterprise services, understanding operational performance of IT infrastructure and applications, and key to meeting data privacy regulations, it is critical that organizations understand the positives and negatives associated with the market-leading vendors.
Download this whitepaper to learn more about the critical criteria to consider when evaluating tools for managing your data.