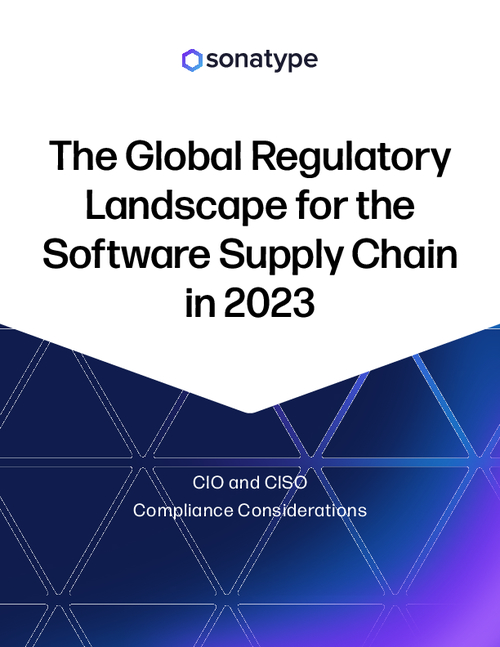 Today, software security and reliability are crucial concerns for leaders worldwide. Recent supply chain attacks have demonstrated the potential for widespread impact on citizens and economies. Consequently, governments globally have issued new requirements and guidelines. Failure to proactively comply with software regulations can result in lost sales, fees, and litigation. Gain a comprehensive overview of the current global regulatory landscape and valuable insight into crucial territories for your business.
Download this guide to learn how to:
Stay ahead of cyber threats in 2024 by understanding the global regulatory landscape for software supply chain security in 2023;
Implement appropriate technical and organizational measures to ensure the confidentiality, integrity, availability, and resilience of your processing systems and services;
Comply with industry-specific initiatives such as software bill of materials for medical device cybersecurity to mitigate safety risks.