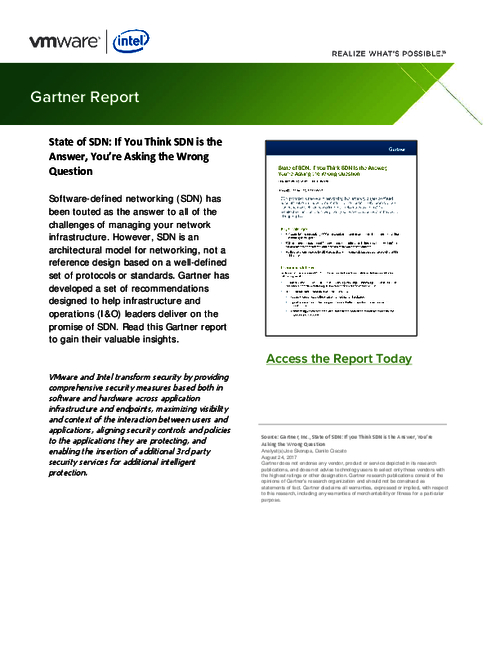 Software-defined networking (SDN) has been touted as the answer to all of the challenges of managing your network infrastructure. However, SDN is an architectural model for networking, not a reference design based on a well-defined set of protocols or standards. Gartner has developed a set of recommendations designed to help infrastructure and operations (I&O) leaders deliver on the promise of SDN.
Read this Gartner report to gain their valuable insights.
VMware and Intel transform networking and security with the Virtual Cloud Network, a networking vision for the digital era. The Virtual Cloud Network, built on NSX technology running on Intel Architecture, provides a ubiquitous software layer across data center, cloud, edge, and other hardware infrastructure, and delivers pervasive connectivity and security for applications and data wherever they reside.