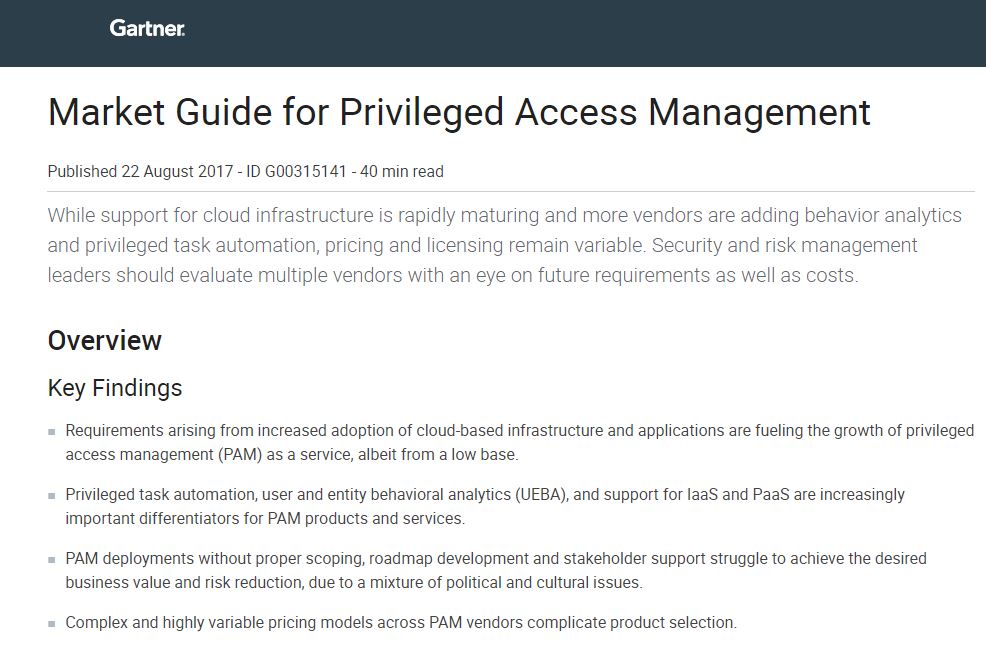 While support for cloud infrastructure is rapidly maturing and more vendors are adding behavior analytics and privileged task automation, pricing and licensing remain variable. Security and risk management leaders should evaluate multiple vendors with an eye on future requirements as well as costs.
Download this report and learn why:
Privileged task automation, user and entity behavioral analytics (UEBA), and support for IaaS and PaaS are increasingly important differentiators for PAM products and services;
PAM deployments without proper scoping, roadmap development and stakeholder support struggle to achieve the desired business value and risk reduction, due to a mixture of political and cultural issues;
Complex and highly variable pricing models across PAM vendors complicate product selection.