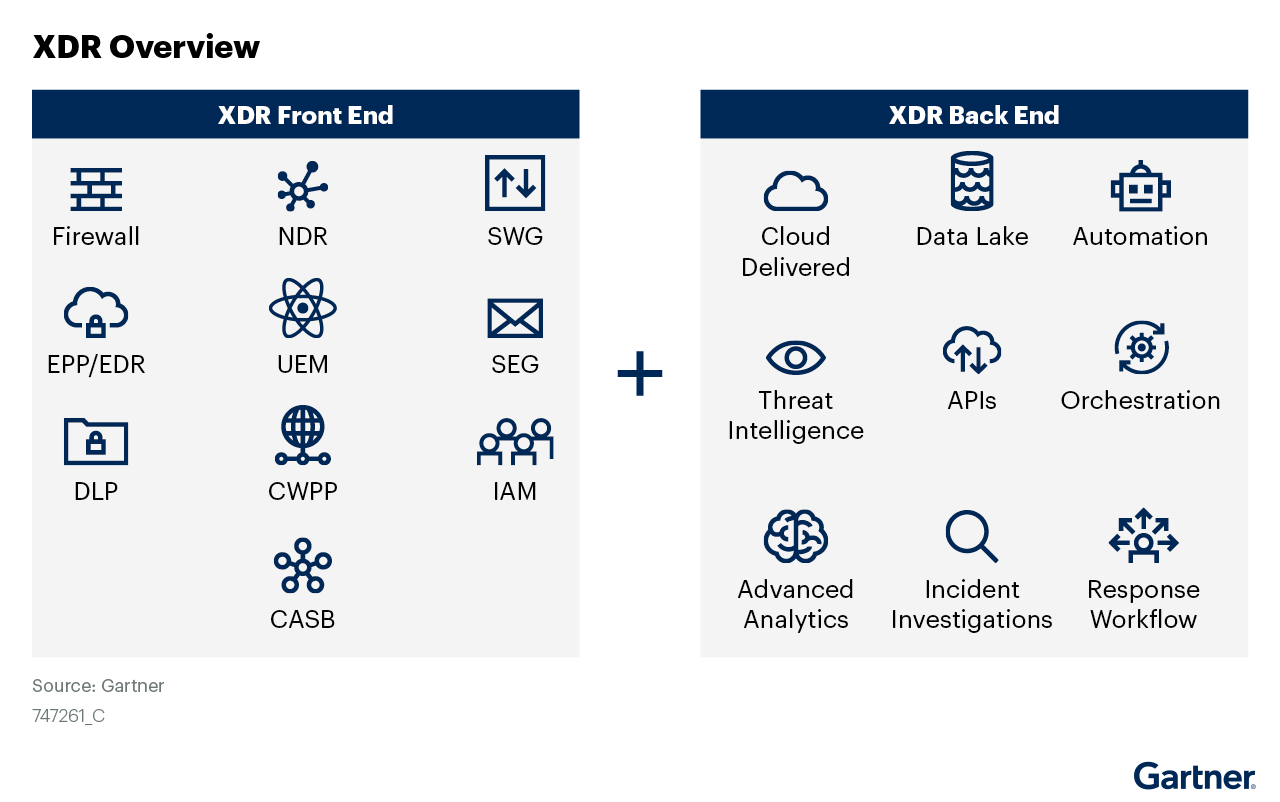 According to Gartner, "By year-end 2027, XDR will be used by up to 40% of end-user organizations."1 Will yours be one of them?
Extended detection and response (XDR) integrates data from any source to stop modern attacks. By consolidating siloed products and boosting SecOps efficiency, XDR is gaining momentum as a leading security and risk trend.
Get strategic guidance to understand and evaluate XDR for your organization. Read the Market Guide for Extended Detection and Response.
You will gain valuable insights into:
The ins and outs of XDR product capabilities
XDR benefits, uses and potential risks
The use cases where XDR makes sense
Criteria for evaluating the different offerings