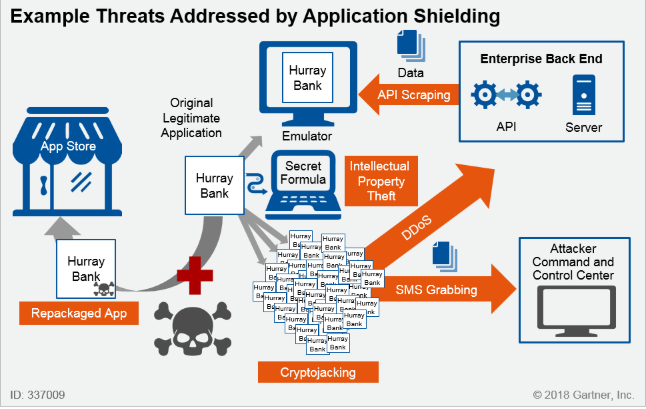 Application Shielding Considered Must-Have Protection
By 2020, 30% of enterprises will use application shielding to protect at least one of their mobile, IoT and JavaScript critical applications, up from 5% today, according to Gartner's latest Market Guide for Application Shielding.
The evolving threat landscape, combined with the proliferation of consumer mobile apps is creating increased risk for enterprises. The chance for brand damage, lost IP and stolen customer data skyrockets as organizations push more dynamic content to their applications. The use of application shielding can help to prevent such attacks. Advises Gartner: "security and risk management leaders must harden their application front ends to avoid turning them into an attack vector."
The most appealing vendors to enterprises are those that can address multiple channels - such as mobile and web - with the widest protection capabilities covering app code protection, enhanced key and data encryption, and threat alerting and analysis.
Arxan Application Protection provides active code protection, static analysis defense and comprehensive code obfuscation for the most platforms and languages of any solution included in the report. And as the only vendor to provide a standalone real-time threat analytics capability, Arxan stands out as the most comprehensive app protection solution.
Download the full report to learn more.