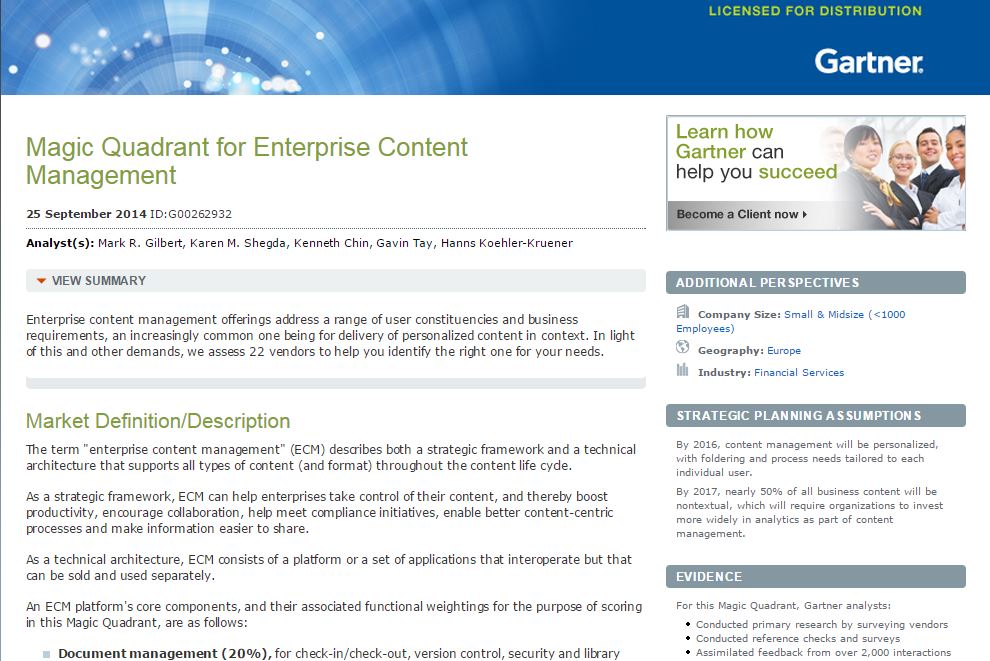 In today's challenging marketplace, businesses across every industry are scrambling to find a competitive advantage. What many of them fail to realize, however, is that the solution to the many issues they face is already right inside their four walls: It's the wealth of insight that's trapped within the structured and unstructured content generated by teams across the organization.
Read this newsletter to learn:
What it takes to turn information into insights, action and results;
How content management solutions are helping the world's top companies make better decisions, faster;
How your organization can gain a strategic advantage over the competition.