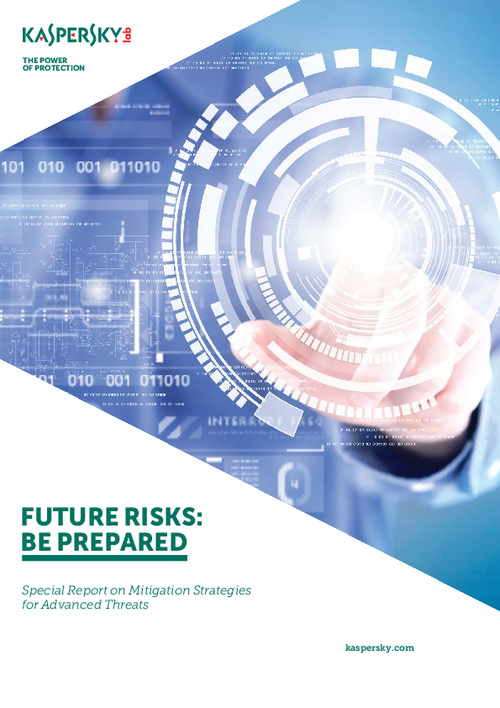 Cybersecurity is not a numbers game. When it only takes a single breach to inflict serious damage on your business, defending against the majority of attacks isn't enough.
Kaspersky Lab recommends focusing on prevention and mitigation of advanced threats. Our Global Research and Analysis Team (GReAT) wants to help with that effort.
Download Future Risks: Be Prepared - A Special Report on Mitigation Strategies for Advanced Threats to learn:
How the latest advanced threats target enterprise organizations;
Why mitigation is so important;
Key strategies to protect your business against known, unknown and advanced threats.