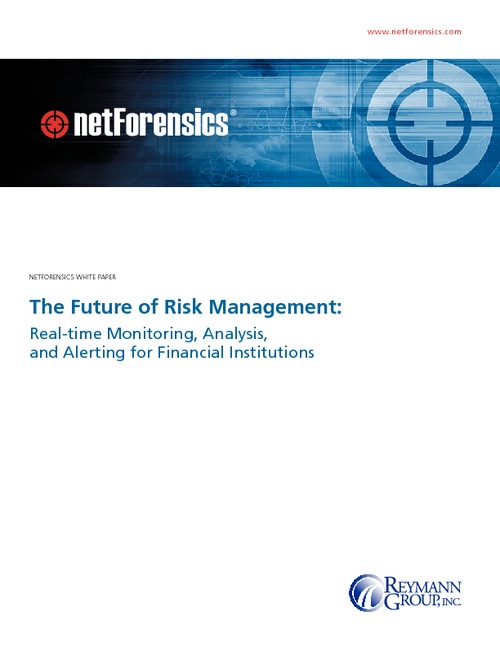 Financial institutions are faced with a new level of economic instability, along with escalating cyber risks that threaten the integrity of corporate data and networks. To address this growing risk, a myriad of mandates from the FFIEC now require you to monitor and manage risk on a continuous basis.
Read the report: The Future of Risk Management: Real-Time Monitoring, Analysis, and Alerting for Financial Institutions.
Authored by leading security compliance expert and co-author of the GLBA, Paul Reymann, this timely new report provides practical, actionable and cost-effective strategies for effective risk management.
* Includes a detailed "Auditor Checklist" that outlines the role of security information and event monitoring in improving the process of auditing your risk management practices.
You'll gain new insights on:
The future of risk management: monitoring risk from end to end, every minute of every day
What is the "Enterprise Risk Management Continuum," and how can you move your organization along the continuum to deliver a practical, simplified risk management strategy
The six Best Practices for establishing and maintaining an effective ERM program
Key Federal Financial Institution Examination Council (FFIEC) Information Security criteria that mandate a security monitoring framework and log management process
Specific solutions that help ensure proactive risk management and compliance