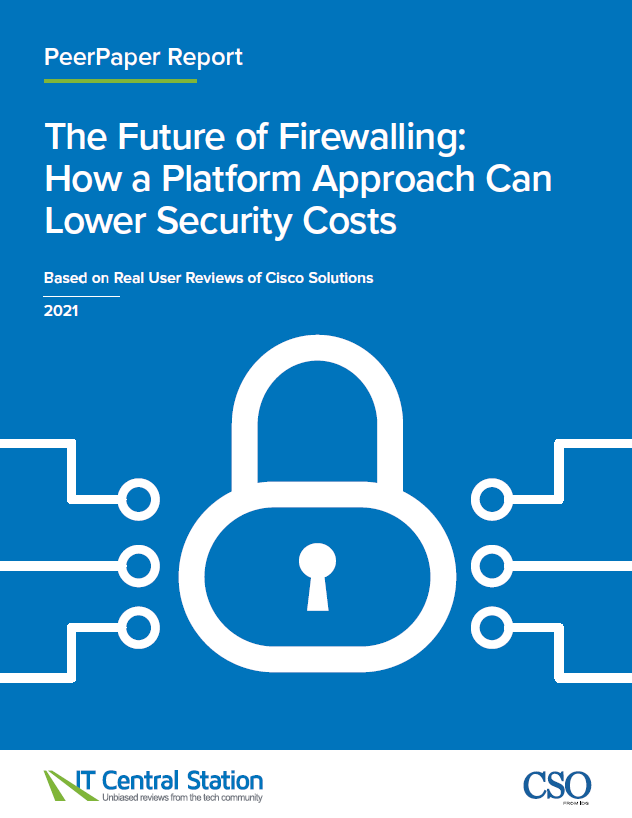 Organizations often struggle to achieve an effective security posture because of the complexity of managing disparate point security solutions that don't integrate well. The prevalence of remote workers and cloud apps has also eroded strict perimeters. A new generation of firewalls can address this challenge by providing application workload control and network control on-premises, in the cloud, and at the Secure Access Service Edge (SASE) at the cloud edge.
Read this paper to learn about:
The Evolving Security Landscape
The Future of Firewall Concept
Segmentation with Points of Control
By downloading this article, you agree to be contacted by Cisco for a follow-up related to Cisco products and services. See Cisco's Online Privacy Statement.