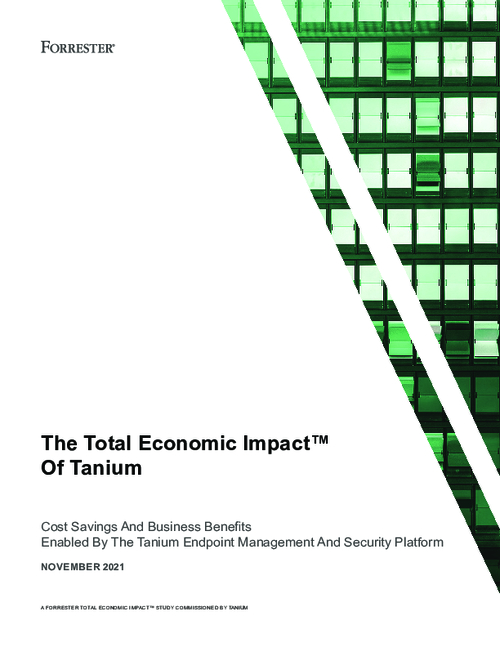 Organizations relying on point solutions to manage and secure their devices face a variety of challenges not limited to high expense, siloed processes, lack of visibility into their environments and disjointed operations and security teams.
The Forrester Consulting Total Economic Impact™ (TEI) study commissioned by Tanium helps technology decision-makers to examine the financial analysis and potential impact of Tanium's solutions to their business.
Download the study to learn insights from interviewed executives and get the qualitative and quantitative facts about the Tanium platform including how Tanium can deliver 277% Return on investment (ROI) over three years.