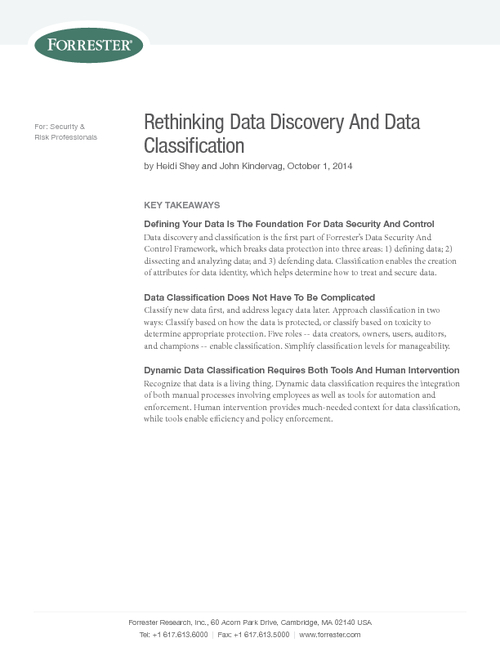 Defining data via data discovery and classification is an often overlooked, yet critical, component of data security and control. Security and risk (S&R) pros can't expect to adequately protect data if they don't have knowledge about what data exists, where it resides, its value to the organization, and who can use it. Data classification also helps to create data identity (data-ID), the missing link for creating actionable data security and control policies. Yet, S&R pros who attempt to lead efforts to classify data are thwarted by their own efforts with overly complex classification schemes and haphazard approaches.
Download this study to learn:
Why define your data;
How to make data classification less complicated;
Tools needed for dynamic data classification.