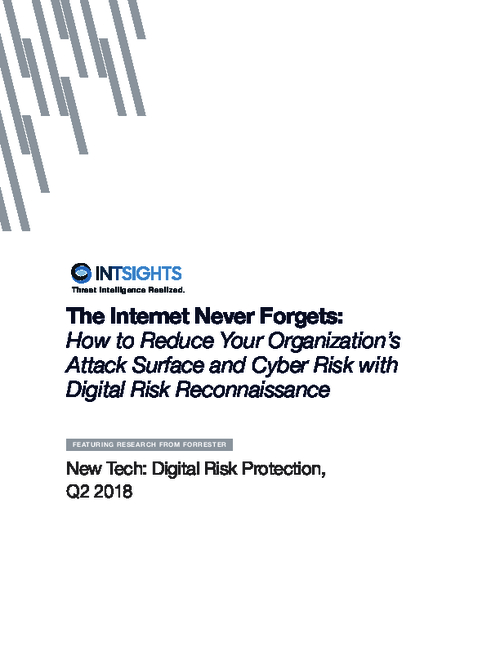 In our modern age of digital connections and ubiquitous Internet access, both organizations and individuals face a "double-edged sword" when using web-based technologies. As we've increased our usage of the World Wide Web, our digital footprints have grown exponentially, and as a result, so has the digital attack surface. This has given cyber criminals a vast network of information to leverage for carrying out increasingly targeted and effective attacks.
Download this whitepaper to learn more about:
Ways to reduce the attack surface and protect your organization;
The digital risk protection market and what you need to know about the main functions;
What your organization needs to do to stay ahead of the game to ensure you are protected.