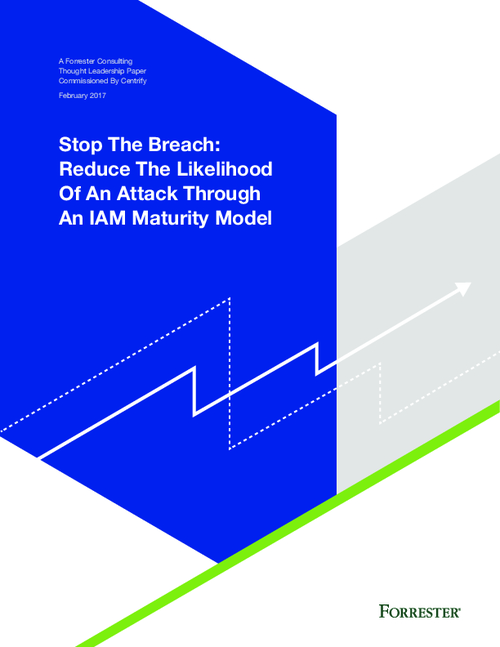 STOP THE BREACH: Reduce the Likelihood of an Attack Through an IAM Maturity Model.
Forrester estimates that 80% of security breaches involve privileged credentials.
In December 2016, Centrify commissioned Forrester Consulting to evaluate identity and access management (IAM) practices and technology among large enterprises. Their report found that:
Two-thirds of organizations have experienced a breach in the last two years.
Increased adoption of IAM best practices correlates to a reduced likelihood of an organization experiencing a breach.
Mature organizations realize higher end-user productivity, improved transparency, and reduced findings from compliance audits.
Companies that experience fewer breaches gravitate towards an integrated platform solution for IAM technology.
Download this whitepaper to learn how enterprise companies can stop breaches in this new "threatscape" and save an average of $5 million.
"The Forrester Wave: Privileged Identity Management, Q3 2016"