A Focus on Security Yields Compliance for Free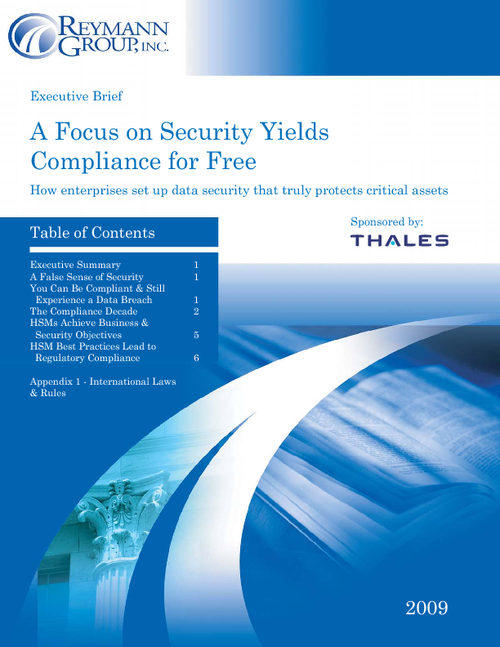 Over the years, security and compliance experts at ReymannGroup have performed numerous compliance reviews and risk assessments. Through these engagements and other forums, we have engaged hundreds of executives in discussions about the need for a comprehensive and strategic approach to data security and compliance. Recently, such conversations now suggest that many senior executives are focusing on these important challenges.
This paper offers thought leadership to help you address each of these challenges. It will also introduce you to the value and importance of a hardware security module as a key part of any successful information security program.
Many senior executives are realizing:
Weak or no information security will result in substantial financial losses
Compliance costs are high and threaten to go higher
Compliance with a law or regulation does not equate to security
Cost-effective solutions that help ensure security and enable compliance are available