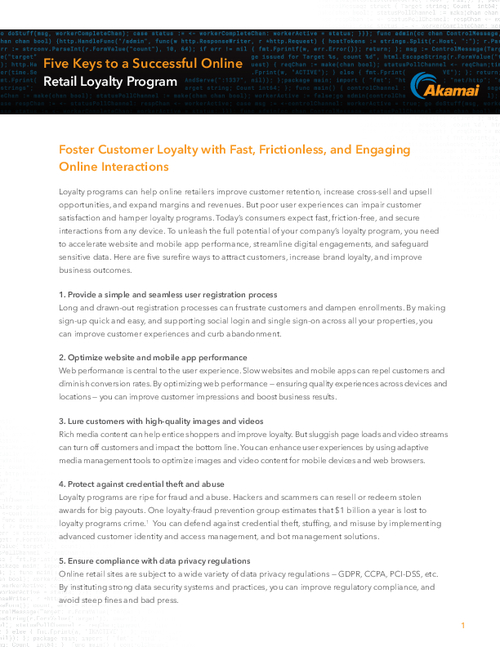 Loyalty programs can help online retailers improve customer retention, increase cross-sell and upsell opportunities, and expand margins and revenues. However, poor user experiences can impair customer satisfaction and hamper loyalty programs.
Today's consumers expect fast, friction-free and secure interactions from any device. To unleash the full potential of their loyalty program, retailers need to accelerate website and mobile app performance, streamline digital engagements, and safeguard sensitive data.
Download this whitepaper to learn about the five surefire ways to attract customers, increase brand loyalty, and improve business outcomes.