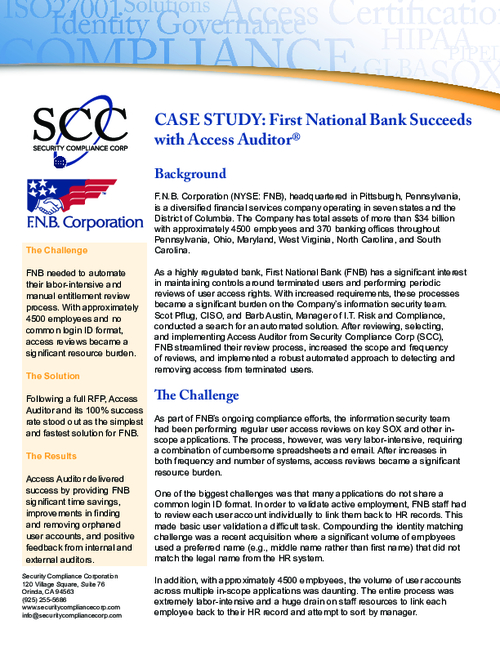 As part of First National Bank's (FNB) ongoing compliance efforts, the information security team had been performing regular user access reviews on key SOX and other in scope applications. With approximately 4,500 employees, the volume of user accounts across multiple in-scope applications was daunting. The entire process was extremely labor-intensive and after increases in both frequency and number of systems, access reviews became a significant resource burden.
Download this case study to learn how FNB:
Reduced the time spent on manually processing over 4,500 employees;
Consolidated user access data from various internal databases and critical financial applications;
Was able to quickly and easily link users from most applications back with their HR data.