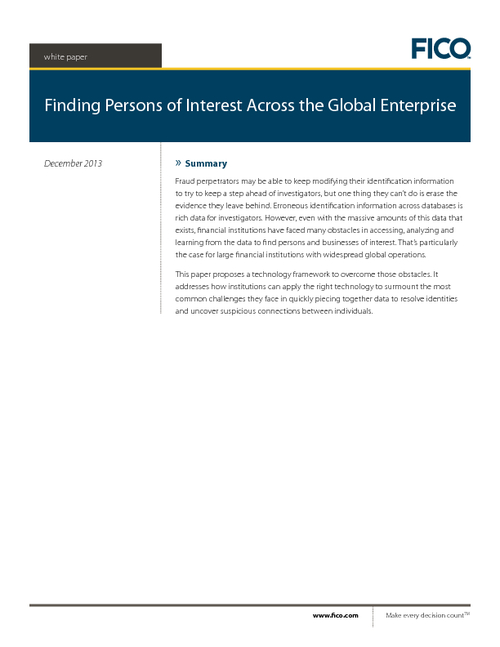 Fraudsters constantly change their identification information to try to keep a step ahead of investigators. Even with the massive amounts of evidentiary data that exists, global financial institutions face many obstacles in pinpointing persons and businesses of interest.
This paper gives you a fraud-fighting framework to overcome those obstacles, to find the "needles" in a global "haystack." Read this white paper to learn:
The five core competencies investigators can use for fast, effective, compliant identification of suspicious persons and fraud networks;
How sophisticated link analysis technology helps identify fraudulent network connections; and
Steps you can take today to keep ahead.