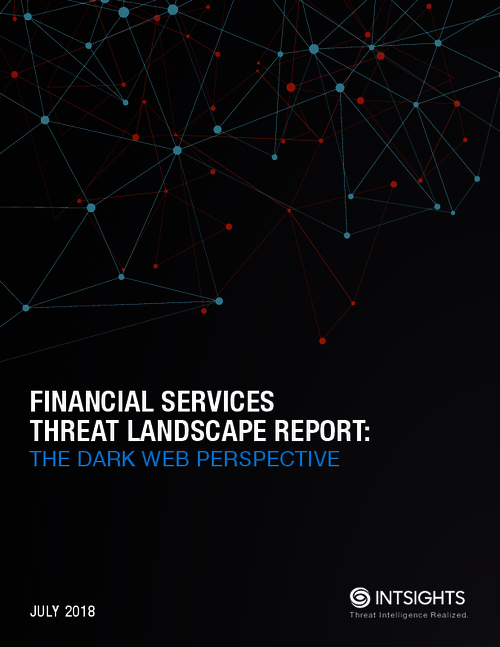 There's no question that the threat landscape is constantly shifting for financial services companies. Throughout 2017 and the first half of 2018, we've seen a continued increase in attacks that directly target financial organizations, which comes as no surprise. However, increased access to user and account data has enabled cybercriminals to run large-scale fraud attacks and more successful phishing campaigns. These account-centric attacks can be very hard for financial organizations to spot and don't just cause financial losses. They can be incredibly damaging to brand reputation and lead to huge fines. Pre-discovery of these attacks through hacker methods, tools and other indicators is critical for banking and financial services organizations to protect customers, reduce fraud costs and maintain their brand reputation.
Download this report to learn more about:
Recommendations for financial service organizations;
Key predictions for 2019;
How to turn dark web activity and threats into intelligence.