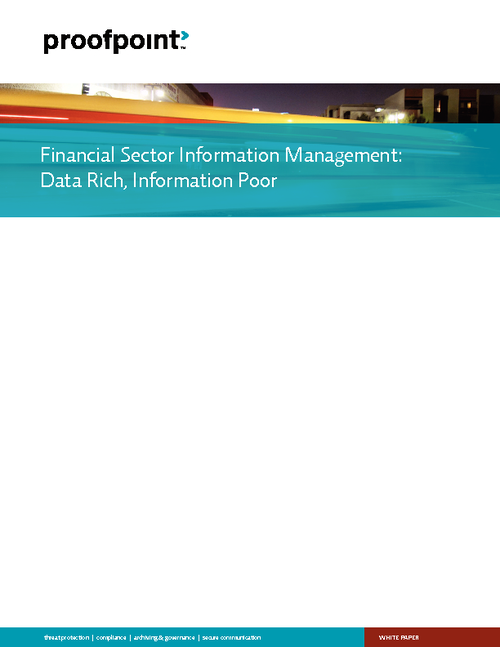 Proactively managing information within financial services has never been more important - and more challenging - than it is today. Tumultuous global financial conditions have given rise to two powerful - and sometimes conflicting - objectives: 1) to address data proliferation inside their firms, and 2) to enhance control over information in order to meet increased regulatory scrutiny.
Read this white paper from Proofpoint to learn:
How the financial sector regulatory landscape is leading to requirements for eDiscovery and Litigation preparedness;
Which best practices are proven to reduce information management risk and cost associated with regulatory compliance and litigation preparedness;
How to proactively and strategically overcome the problem of data proliferation vs information control.