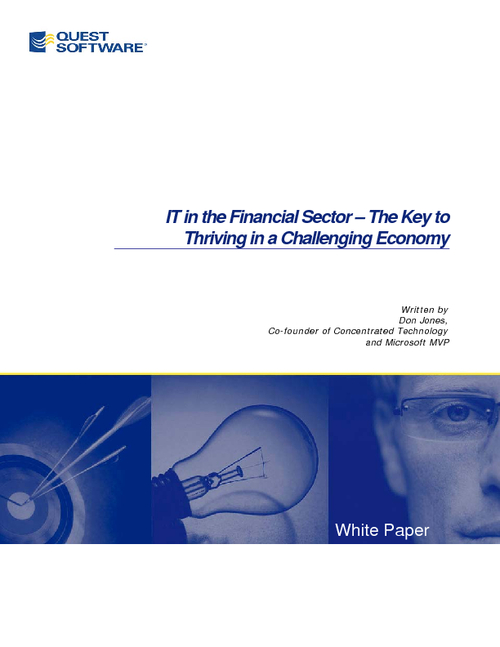 Today's financial sector landscape is changing fast, and technology executives are asked to keep up with changing business needs. In a challenging economy, IT staff must integrate diverse technologies from consolidated institutions, solve compliance issues, and somehow figure out a way to do it under budget with less staff.
The keys to maximize efficiency for your financial institution include:
Consolidate redundant systems
Automate repetitive tasks
Make compliance a priority
Ensure continual uptime - even during migrations
In this new white paper, learn how maximizing efficiency in IT enables financial institutions to do more with less. With today's mounting economic challenges, it's more vital than ever for your institution to reduce redundancy in your changing IT environment. Read the white paper today!