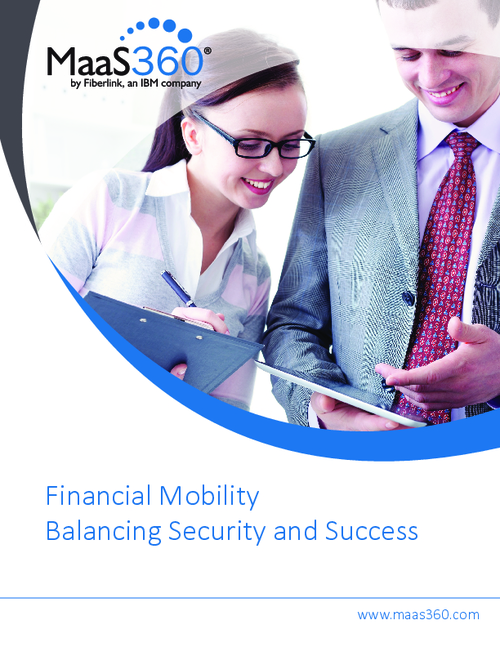 No financial services company can afford to relax when it comes to IT security. Banks, investment firms, and insurance providers must protect sensitive customer and company data. They can only reveal financial reports containing facts and figures after certain dates and/or to a select set of people. They must follow government regulations, such as Sarbanes-Oxley (SOX), which includes strict guidelines and stiff penalties for non-adherence; and they must line up with industry standards, such as the Payment Card Industry Data Security Standard (PCI DSS), to ensure a secure environment for processing, storing, and transmitting credit card information.
Download this white paper to learn about:
What are the concerns unique to mobility as it relates to the financial sector;
Consumerization cost savings - a productivity boon;
How to achieve mobile security for financial services.