Financial Fraud and Stolen Credentials: A Case Study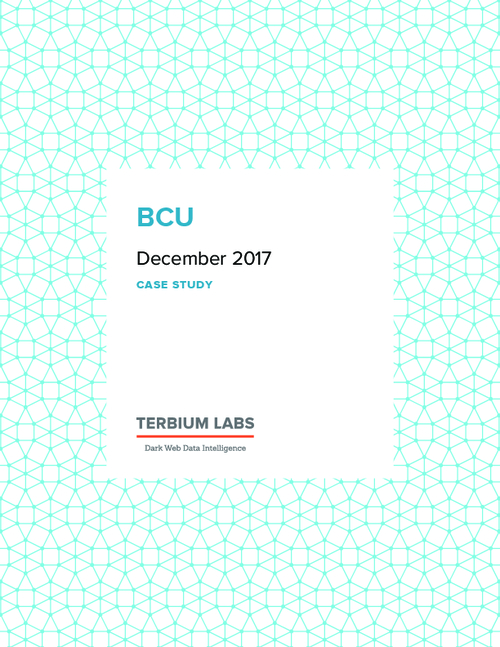 Information leaks on the dark web have become a major concern for all industries. With fraud - primarily fueled by the sale of stolen credentials, personal information, and financial information - making up a large portion of the dark web economy, the financial industry continues to be a high-risk target.
While larger financial institutions have dedicated in-house teams and sophisticated technologies in place to detect incidents, mid-sized banks and credit unions don't often have the same resources available to combat fraud and are becoming a more attractive target to malicious actors.This case study examines a mid-sized credit union that adopted Matchlight to expand its information security coverage to a volatile area where few companies have a strategy in place.
Download this case study to discover:
Why this mid-sized credit union, BCU, needed to fully understand the frequency with which their data appeared on the dark web and location in which the data was appearing;
How Matchlight approached this problem by combining automation with human analysis to conduct comprehensive dark web data collection and monitoring;
The results including the identification of hundreds of BCU cards (both credit and debit) listed across several major carding markets on the dark web.