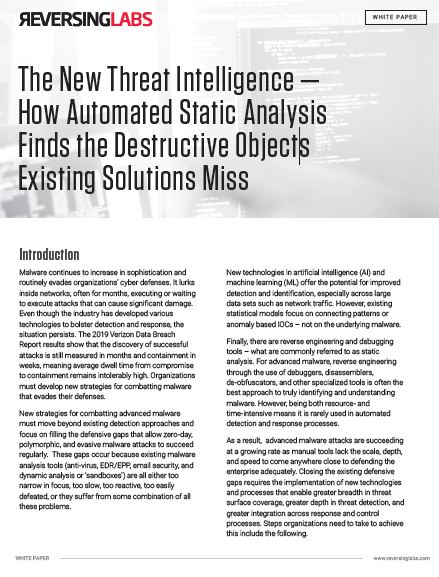 Malware continues to increase in sophistication and routinely evades organizations' cyber defenses. Even though the industry has developed various technologies to bolster detection and response, the situation persists.
New strategies for combatting advanced malware must move beyond existing detection approaches and focus on filling the defensive gaps that allow zero-day, polymorphic, and evasive malware attacks to succeed regularly. These gaps occur because existing malware analysis tools (anti-virus, EDR/EPP, email security, and dynamic analysis or 'sandboxes') are all either too narrow in focus, too slow, too reactive, too easily defeated, or they suffer.
Download this whitepaper to learn more.