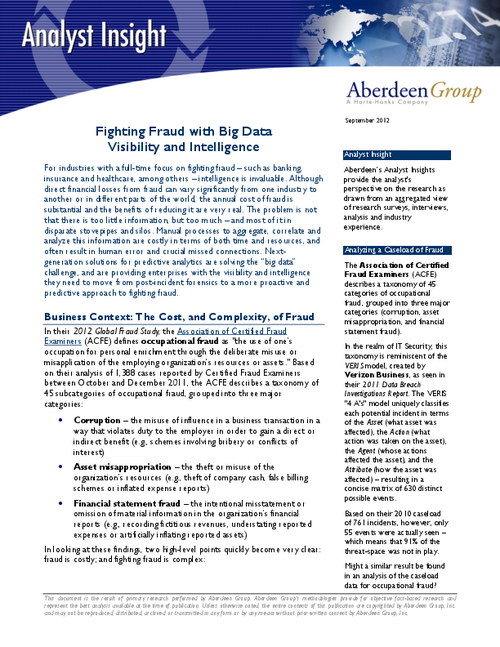 For industries with a full-time focus on fighting fraud - such as banking, insurance and healthcare, among others - intelligence is invaluable. Although direct financial losses from fraud can vary significantly from one industry to another or in different parts of the world, the annual cost of fraud is substantial and the benefits of reducing it are very real. The problem is not that there is too little information, but too much - and most of it in disparate stovepipes and silos.
Download this white paper to explore:
The cost and complexity of fraud;
How fraud is currently detected is inefficient;
Success in fighting fraud has meaningful rewards;
New approaches to fighting fraud are imperative.