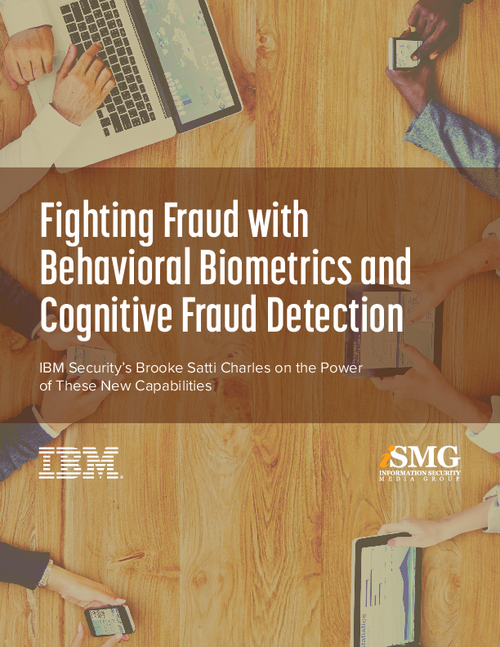 As fraudsters continually refine their techniques to steal banking customers' credentials, IBM fights back with new tools that use behavioral biometrics and cognitive fraud detection. IBM's Brooke Satti Charles offers a preview.
Satti Charles, a Financial Crime Prevention Strategist with IBM Security Trusteer, is enthusiastic about the new behavioral biometric analysis capabilities in Trusteer Pinpoint Detect, which uses patented analytics and machine learning for real-time fraud detection.
"This new behavioral biometric capability leverages cognitive technology that seamlessly analyzes users' mouse gestures, understanding subtle mouse movements, and delivers actionable risk recommendations," Satti Charles says. "And these capabilities help to maximize detection, reduce false positives and optimize strong authentication."
In this interview about IBM Security's new antifraud solution, Satti Charles discusses:
How behavioral biometrics differs from traditional biometric solutions;
Why cognitive fraud detection is not just artificial intelligence;
Potential use cases for detecting and preventing financial fraud.