Federal Infographic: The Countdown To DMARC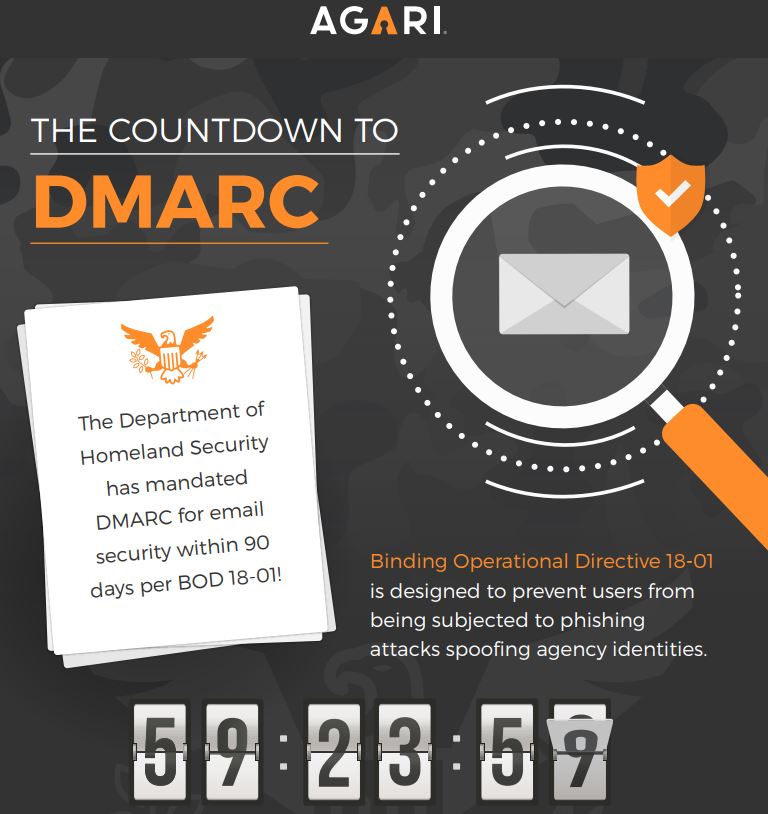 Embark on your journey to becoming compliant with BOD 19-01. The DHS has mandated that all federal agencies implement DMARC for email security in 2018.
Download this whitepaper and get started with DMARC and prevent users from being subjected to phishing attacks spoofing agency identities.