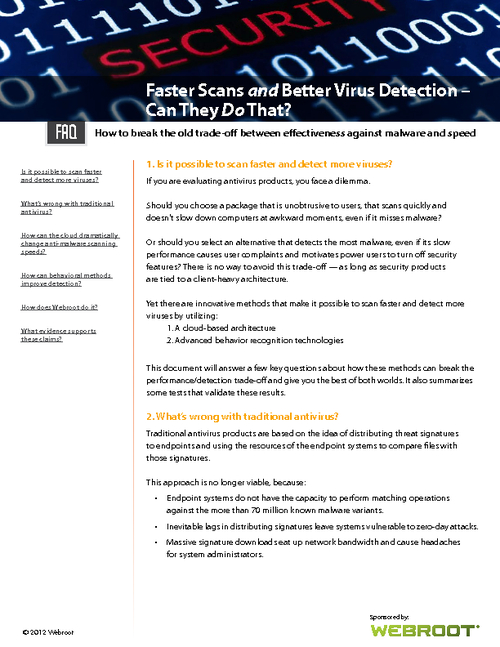 Traditional antivirus products are based on the idea of distributing threat signatures to endpoints and using the resources of the endpoint systems to compare files with those signatures. If you are evaluating antivirus products, you face a dilemma.
Read this white paper to answer questions about how to:
Improve speed by offloading pattern matching from endpoints;
Eliminate large signature downloads;
Stop zero day attacks.