Exposing the Enemy Within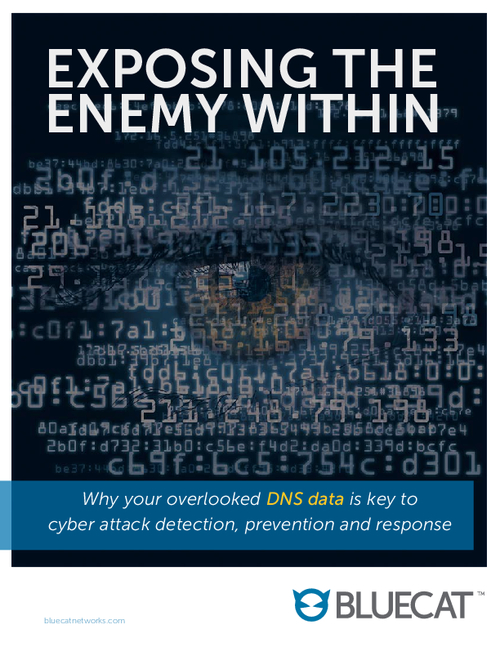 Every new day brings news of a crippling cyberattack. The growing threat means it's only a matter of time before you lose control of your devices, intellectual property and mission critical applications. Chances are, the enemy is already inside your firewall.
91% of these attacks leverage DNS, yet few security experts analyze DNS data. It's time to change that.
Download this eBook that discusses:
The role that DNS plays in cyberattacks
The gold that's hiding in your DNS data
How to effectively secure your complex, distributed network