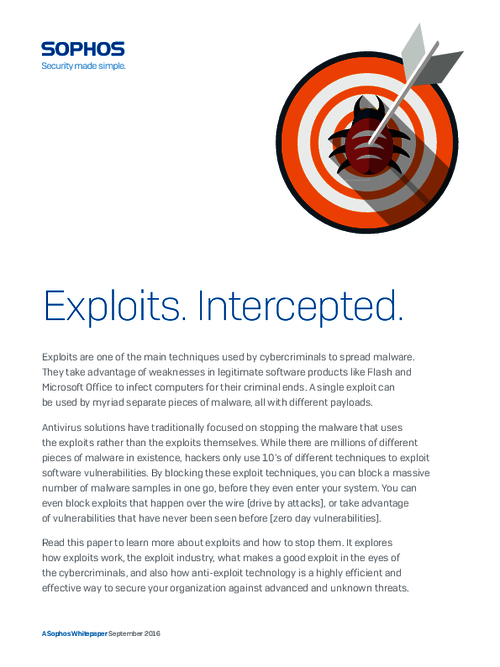 Antivirus solutions have traditionally focused on stopping the malware that uses the exploits rather than the exploits themselves. While there are millions of different pieces of malware in existence, hackers only use 10's of different techniques to exploit software vulnerabilities. By blocking these exploit techniques, you can block a massive number of malware samples in one go, before they even enter your system.
Download this whitepaper and learn about:
How exploits work;
The exploit industry from the inside;
What makes a good exploit in the eyes of cybercriminals.