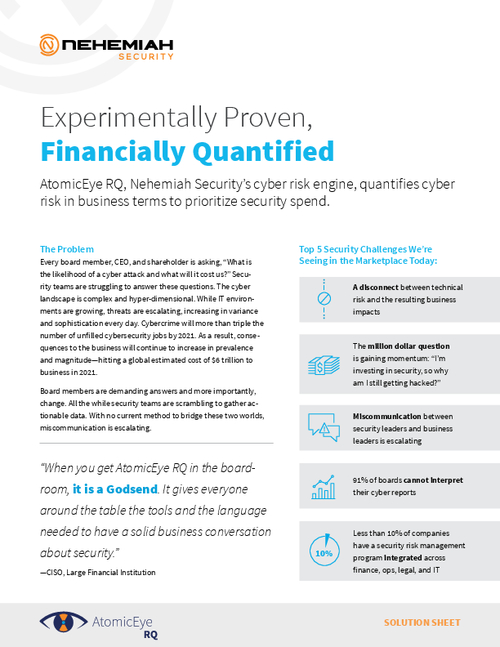 Every board member, CEO, and shareholder is asking, "What is the likelihood of a cyber attack and what will it cost us?" Security teams are struggling to answer these questions. The cyber landscape is complex and hyper-dimensional. While IT environments are growing, threats are escalating, increasing in variance and sophistication every day.
Cybercrime will more than triple the number of unfilled cybersecurity jobs by 2021. As a result, consequences to the business will continue to increase in prevalence and magnitude-hitting a global estimated cost of $6 trillion to business in 2021.
Download this whitepaper to learn what quantifies cyber risk in business terms to prioritize security spend.