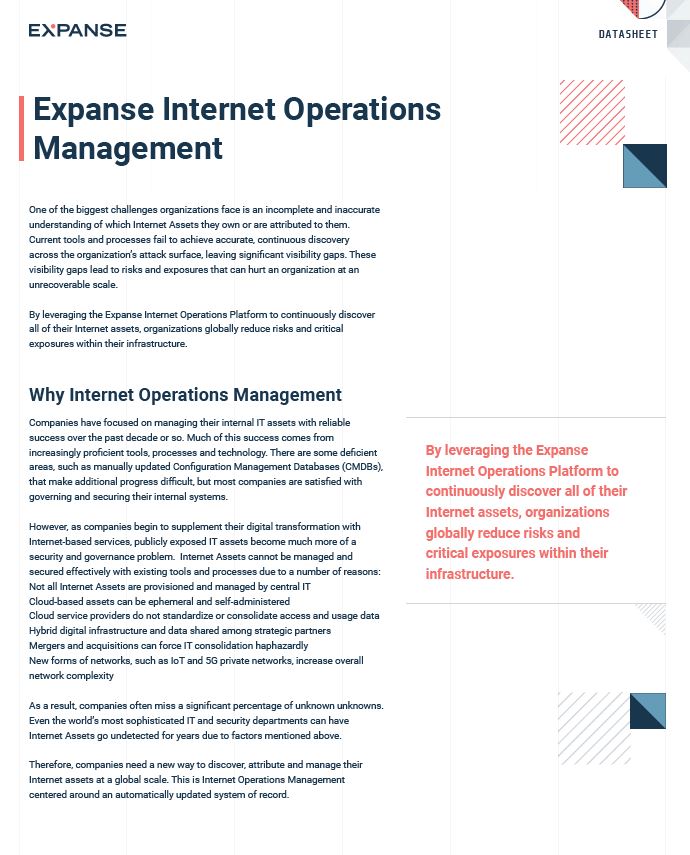 As companies begin to supplement their digital transformation with Internet-based services, publicly exposed IT assets become much more of a security and governance problem. These visibility gaps can lead to risks and exposures that can hurt an organization at an unprecedented scale.
Read this data sheet to learn:
Reduce risks and critical exposures within their infrastructure;
Attribute and manage Internet assets on a global scale;
Support operational use cases in real-time.