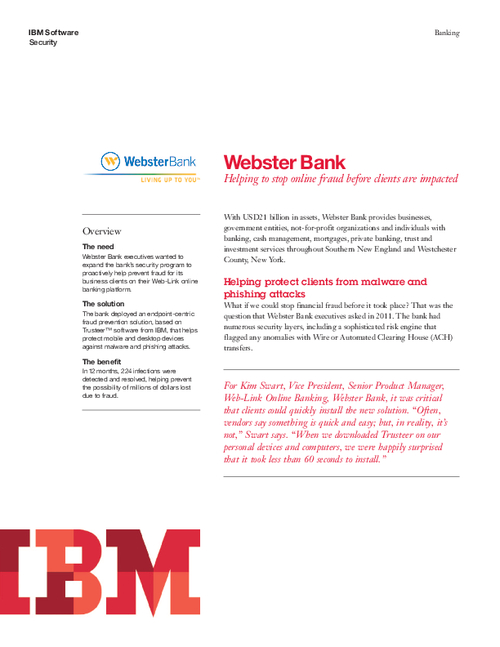 What if we could stop financial fraud before it took place? That was the question that Webster Bank executives asked in 2011. The bank had numerous security layers, including a sophisticated risk engine that flagged any anomalies with Wire or Automated Clearing House (ACH) transfers.
Download this case study to explore:
How they helped protect clients from malware and phishing attacks;
Minimizing risk and client impact;
Preventing the possibility of million dollars in fraud.