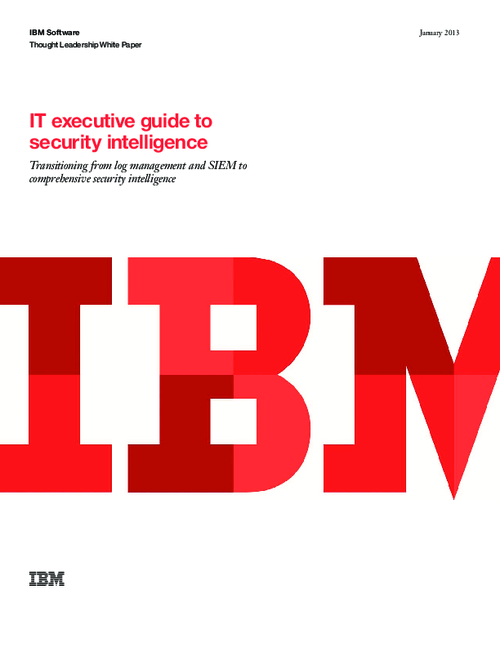 Security intelligence, built upon the same concepts that have made business intelligence an essential enterprise technology, is the critical next step for organizations that recognize the importance of information security to their business health. This is especially critical on today's smarter planet, where instrumented, interconnected and intelligent businesses collect, process, use and store more information than ever before.
Download this white paper to examine:
How security intelligence addresses accurate threat detection shortcomings and empowers organizations - from Fortune Five companies to midsize enterprises to government agencies - to maintain comprehensive and cost-effective information security;
How security intelligence addresses critical concerns in five key areas: Data silo consolidation, Threat detection, Fraud discovery, Risk assessment and management, and Regulatory compliance.