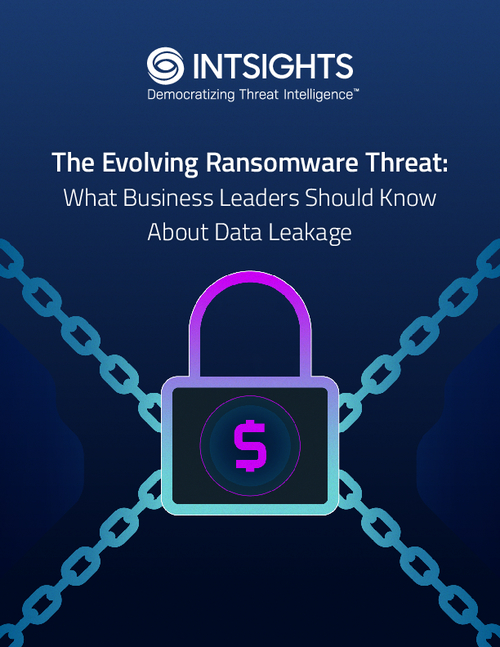 Ransomware continues to evolve at warp speed and is always a potential threat, regardless of your company's size, location, or industry.
Today's ransomware threat is more advanced than attackers simply asking for a payment. Some threat actors care more about stealing your company's data. At any given moment, threat actors are extracting companies' data, posting it online, and selling it to the highest bidder.
Ransomware isn't going away, and data leakage is becoming one of the biggest threats that a business can face.
Read "The Evolving Ransomware Threat: What Business Leaders Should Know About Data Leakage" to learn more about:
The history, variations, and use cases of ransomware
New data leakage threats that are impacting organizations worldwide
Insights into the future of threats and practical steps to counter them