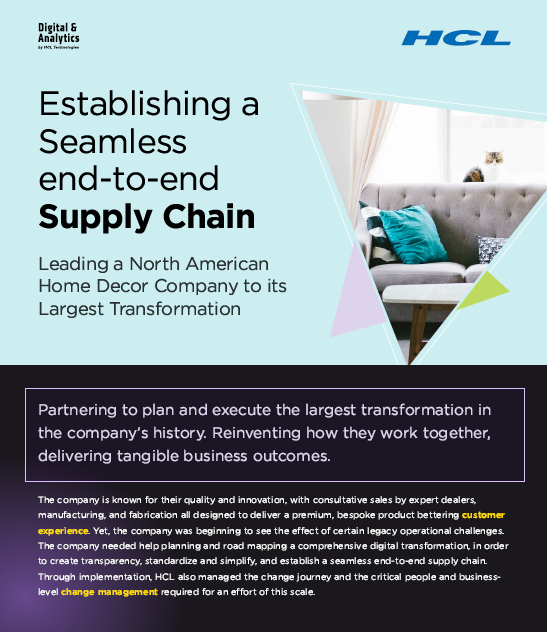 Learn how HCL led a North American home decor company to its largest transformation.
The company needed help planning and road mapping a comprehensive digital transformation, in order to create transparency and establish a seamless end-to-end supply chain.
Download this white paper to learn about:
The company's ways of doing business & challenges
The multi-year digital transformation that involved systems, data, processes, and people;
The outcome of this change management transformation.